Boobilicious Gift Box
Do you want to show you care and gift a Boobilicious to a special someone?
If so, this is the perfect gift set for you. 
A beautiful Boobilicious bottle in a folding box comes together with a travel bag. All will be carefully wrapped and packed in a luxurious magnetic box. If you want a special message to be attached, please ensure you add this during the checkout.
More about Boobilicious...
Boobilicous has been specifically created for the breast area, as your breasts, along with thin skin and the lymph nodes, need a different treatment than the rest of your body.
The unique combination of essential and deeply nourishing oils not only provides you with health and beauty benefits but will also remind you to check your breasts daily and allow you to connect with your body and mind. Through the inclusion of lemon oil, support lymph drainage in the most effective, conscious and beautiful way.
Why ?
How is it possible that we spend so much time, effort and money in taking care of our body, yet neglect our boobs? Caring for your breasts is as important as washing your face on a daily basis. Not even speaking about the different approach that boobs require compared to the rest of the body. 
This new generation of personal care, a lightweight yet rich blend of precious botanical and essential oils has been specifically formulated to encourage breast health. Created to keep you in touch with your feminine and increase self-awareness, Boobilicious' unique formulation – combined with a regular massage – can help to enhance the appearance of your breasts; firm your breasts by promoting blood circulation; stimulating lymphatic drainage by flushing toxins; and reduce hormonal tenderness.
 Ingredients
Boobilicious oil contains all organic, vegan and natural oils. Each and every ingredient addresses key aspects of caring for the breasts. A high amount of vitamin E helps the skin to remain youthful by blocking free radicals and replenish lipids; Jojoba oil and Sweet Almond Oil assists with anti-aging characteristics and deep hydration; Olive Oil increases blood flow to firm the breasts; All organic lemon oil helps the lymphs to detoxify. Ylang Ylang has been added to balance and give a soft feminine scent to the product. 
Boobilicious Oil is: 100% natural, vegan and cruelty free. Each bottle contains 30ml of Boobilicious oil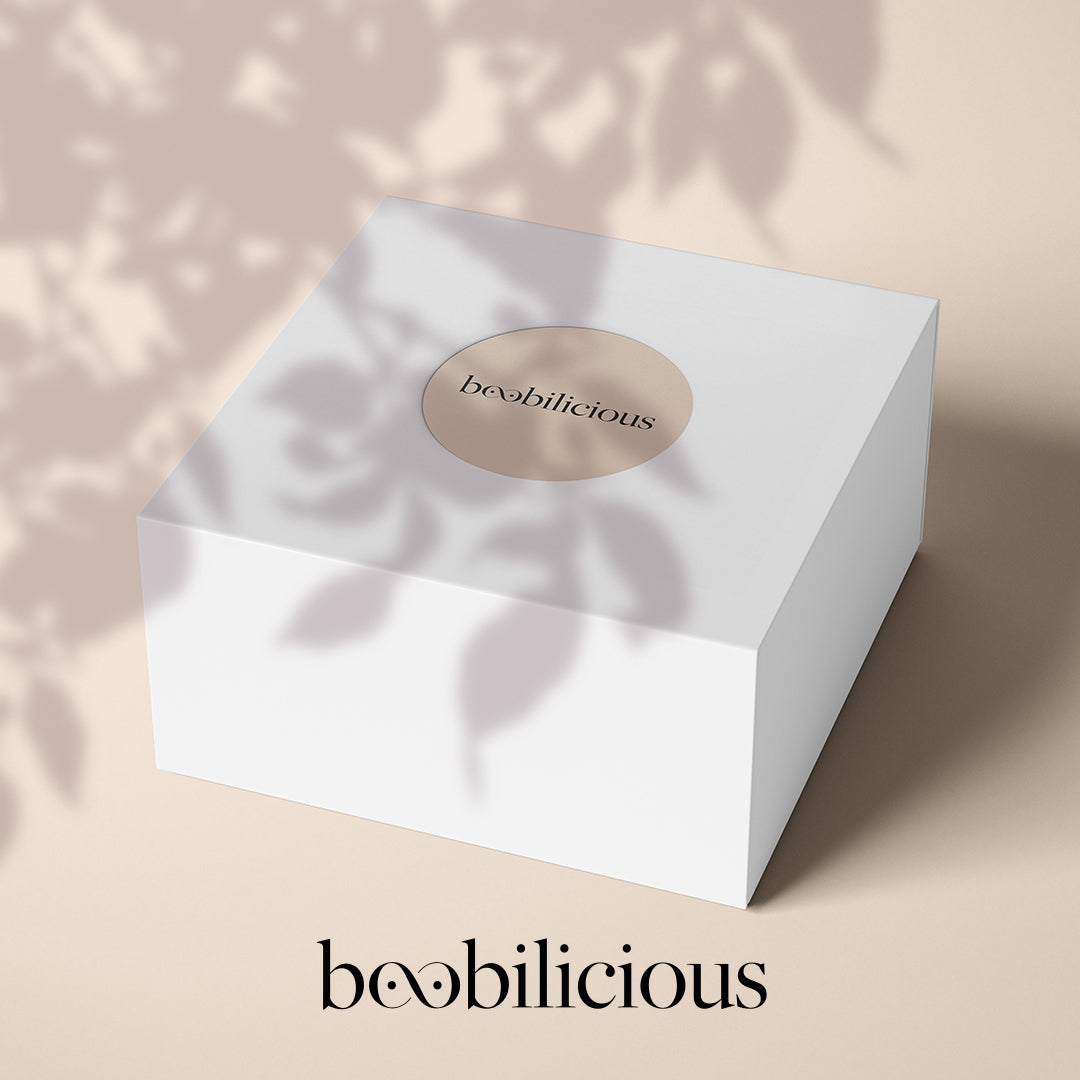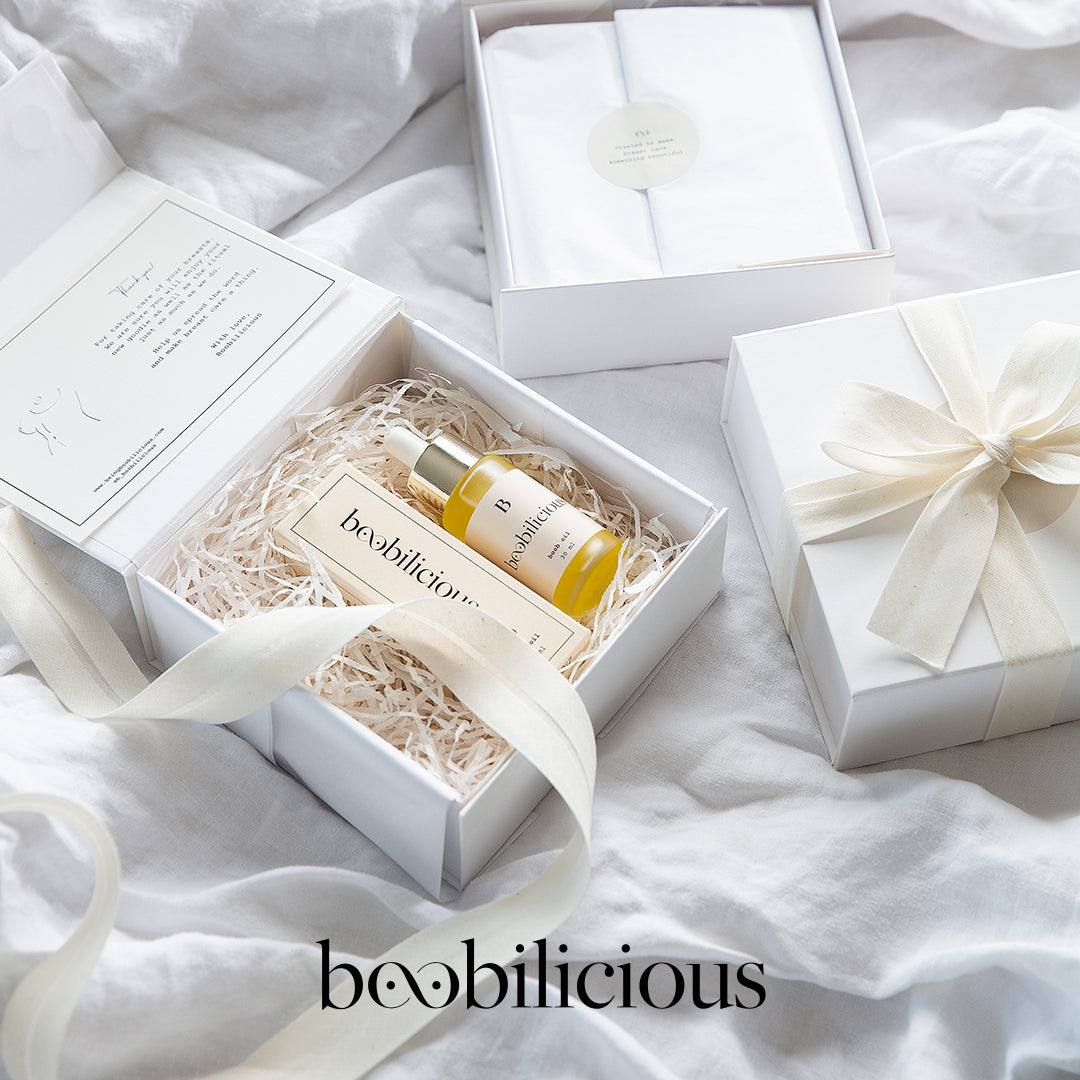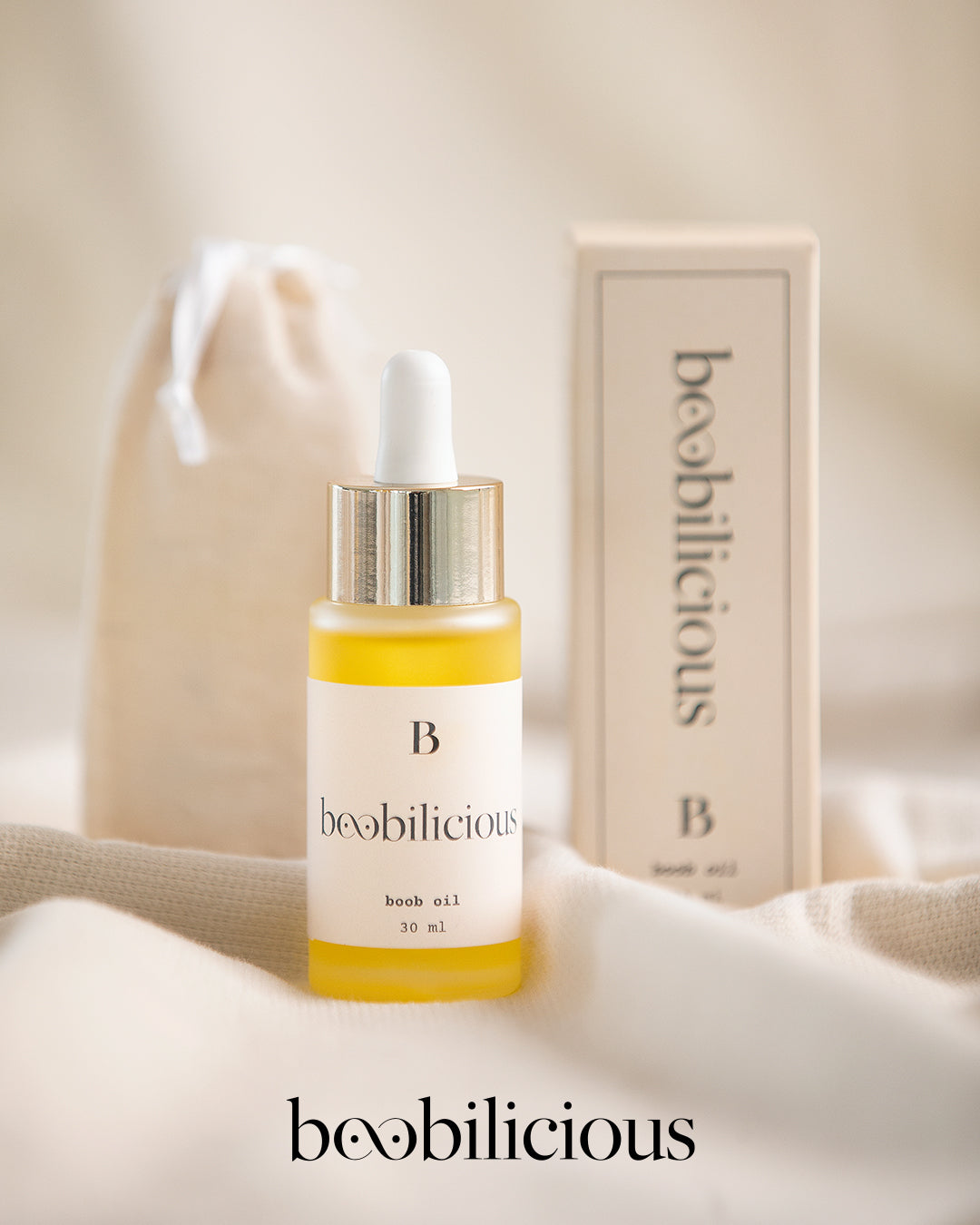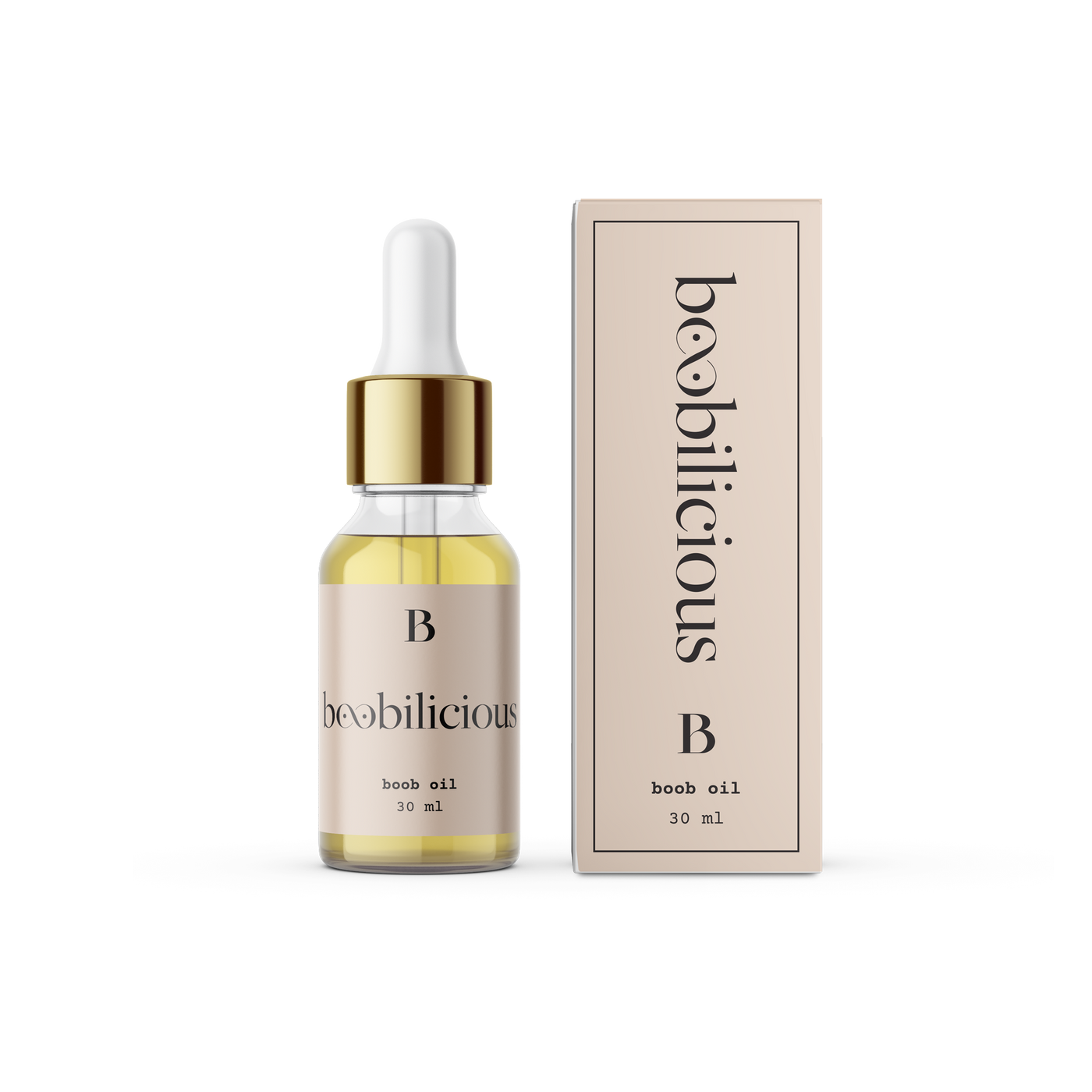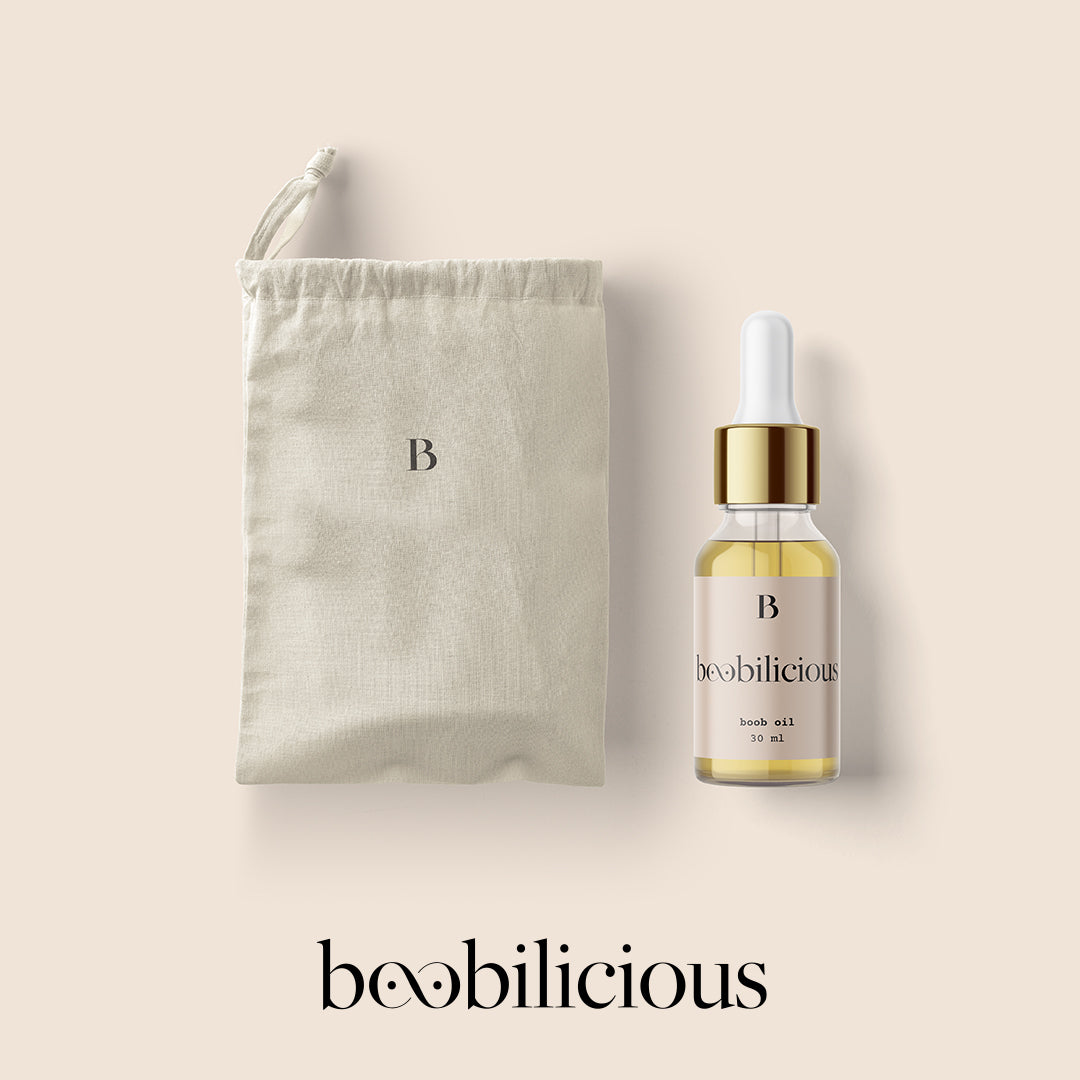 When can I expect my product?

For orders within the Netherlands allow 1 to 2 working days. For EU orders allow 3-5 working days. For orders outside of the EU, please send us an email to process your order.

Do you ship internationally?

Yes! We ship worldwide. For orders outside of the EU, please send us an email to process your order.

Are your product ingredients clean?

Yes! We use all natural, botanical, organic and clean ingredients which may cause slight discrepancies in the colour of the oil.

Are your products tested on animals?
How to use
More than a product, a ritual
Step 1

Fill the pipette, place 2 pippette's of oil in your hand and rub the oil onto both hands.

Step 2

Gently start massaging your boobs in a circular motion 10 times clock-wise and 10 times anti-clockwise until the product has completely absorbed.

Step 3

Bask in the glory of connecting with your feminine through this daily ritual
Shop now
Boobilicious Gift Box