BOOBILICIOUS X LOVESTORIES
Published on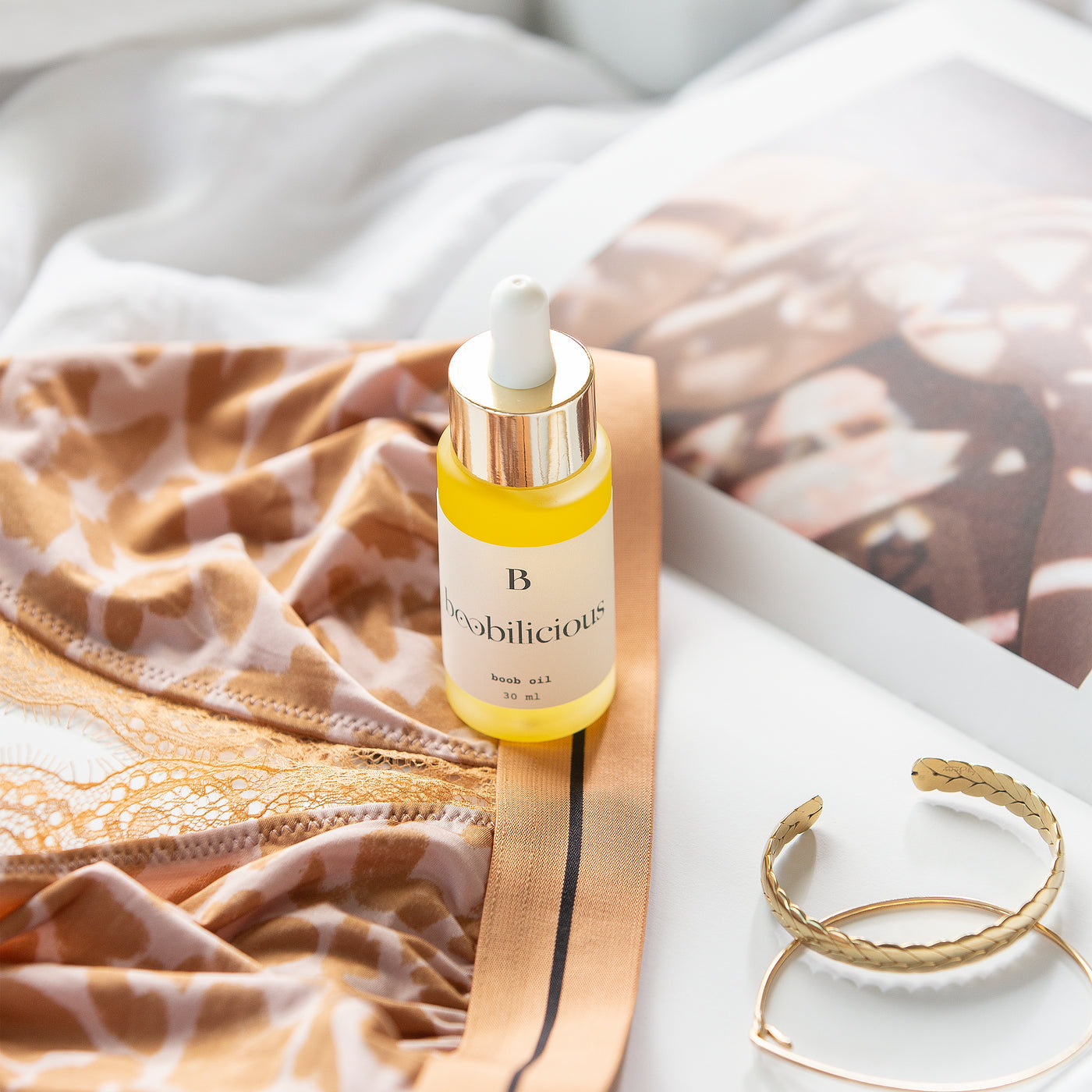 What do Boobilicious and LoveStories have in common? Love for boobs and love for being a woman. Because how important is it to feel sexy when you walk out the door… 
And that's why we are very proud to collaborate from now on with the beautiful LoveStories Intimates. A brand that is close to our hearts.
Maybe you already know it, LoveStories is an innovative lingerie brand that celebrates the bralettes as one of the most beautiful, sexy, comfortable and feminine lingerie that exists. In addition, they also have beautiful (mis-)matching briefs, a ready-to-wear collection and swimwear that you MUST have in your closet. LoveStories was created and is run by Marloes. She felt that the lingerie she wanted to wear didn't exist. So what to do then? You design it yourself! And so she did. Now, 7 years later, there is a strong brand that develops beautiful lingerie for the modern woman.
LoveStories underwear is beautiful and comfortable - Sexy, but not sex. A party for your breasts to wear. Your day starts with lingerie, it is part of your outfit and can give your mood a good boost, when done right.
At Boobilicious we stand squarely behind this line of thought and reinforce this message by not only dressing the breasts beautifully, but also taking good care of the skin and connecting well with your boobs. We want the best for your boobies. Together, we encourage us women to give a little more love and attention to your breasts. For as long as we have known, there has been a taboo on breasts. Often a woman's femininity or sexuality was derived from her breasts. On social media, often a perfect picture is created that a woman thinks she has to live up to. But who are we kidding! Fortunately, nowadays all types and sizes of breasts are increasingly embraced. And let's face it, all breasts are different and unique. Your breasts are the new picture perfect, and you need to take good care of them. And we simply want to make breast care beautiful and part of your daily ritual.
Besides the fact that it is important to wear a good model, a good cup size and above all, a comfortable item, it is just as important to take good care of the boobies both on beauty and health aspects. And that's exactly why Boobilicious's natural oil has been developed. To give your breasts the care they deserve. The unique formula of nourishing and essential oils, combined with a daily massage, helps the breasts to live their best life. Some of the benefits at a glance:
- Nourishes and keeps the skin youthful
- Firms the breasts by stimulating blood circulation
- Stimulates lymphatic drainage by getting rid of toxins
- Reduces hormonal sensitivity
- Makes you check your breasts regularly and notice changes quickly
- Teaches you to know your breasts inside and out and notice the differences in your hormonal cycle
- Promotes self-awareness
- Gets you in touch with your feminine
And of course those nourished breasts look even more beautiful in a set from LoveStories.
LoveStories X Boobilicious is a match made in heaven. With women as the stars of this story, and their breasts in particular <3 We are very happy with the trust LoveStories has in us and can't wait to make even more breasts (and women) happy with our products!